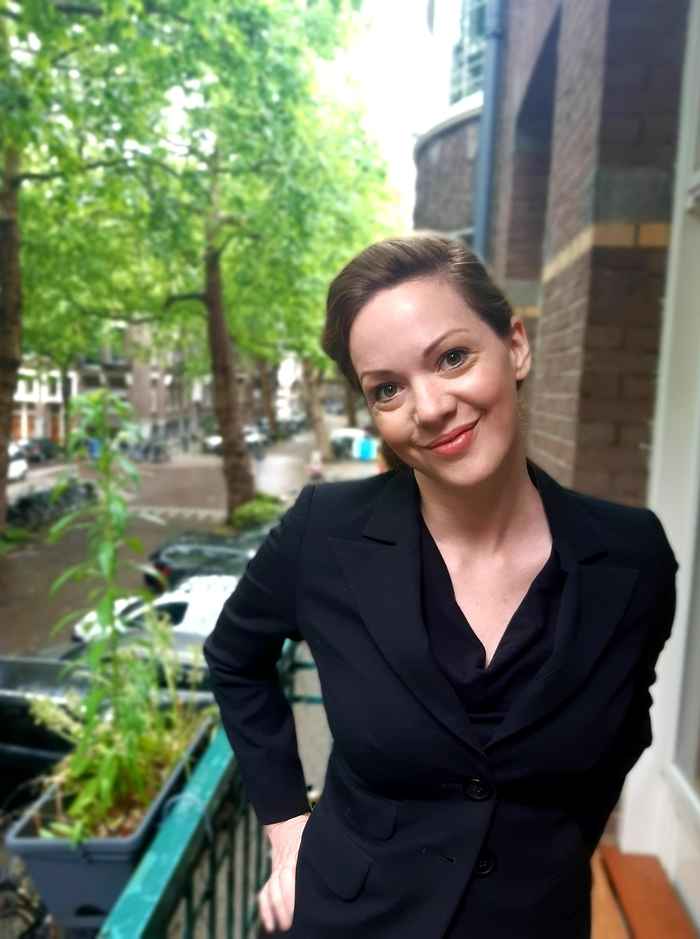 Diversity and inclusion during the corona crisis
The corona crisis has brought the relevance of thinking about diversity and inclusion even more centre stage. Siri: 'Although we are all impacted by the same large-scale phenomenon, our specific challenges and risks during the corona crisis are not the same. People do not have the same starting point and not the same resources available to react. I think it will be important to keep this in mind as we track the consequences of the crisis on staff and students. For example, many of us are now in a stage where realize that the new ways of working and studying are less temporary than we had hoped for. People are experiencing high work pressure and there is insecurity about what comes next. This can take a toll on most students and members of staff. Important differential effects can still be observed. For example, students isolated in a dorm or working from an (over)crowded family household may have very different concerns. Students, especially if they have pre-existing physical or psychological conditions, can benefit from more than traditional IT-support as they adjust to a virtual study environment. In some ways, the diversity among students becomes more visible during a crisis. In addition to fantastic efforts made by individuals, we really benefit from the structures that were already in place before the crisis, such as the study advisors, student counselors, confidential advisors and the student communication teams. There is still an important challenge, and this goes for students as well as staff: to pay attention to the needs of those we do not see or hear from. Part of the solution is to maintain social connections. The good news is that we can all make a difference here, but good formal support structures and actions are critical as well.'
Hiring process is a priority
Siri, originally from Norway and with her PhD and a MBA degree from Denmark, is the Faculty Diversity Officer for the FEB since the fall of 2019. 'I immediately felt welcome in my section at the Amsterdam Business School. One of the things that attracted me was the friendly and inclusive environment', she says. Siri is now working on implementing the diversity action plan her predecessor made: 'One of the main priority areas is our hiring. We want to give talented candidates that fall outside the dominant norm extra attention and priority. We have a challenge in employing more female academic staff members, and we want to represent diversity in cultural backgrounds. Several concrete targets for hiring are already in place. The shortlist of candidates should be at least 33 percent women and 30% of all newly appointed professors should be women in 2023.' One of the main goals for this year is to map current practices when it comes to hiring, and to further improve them. Siri: 'We can provide a structure that makes it easier to keep in mind the importance of diversity. One challenge of working with outcome targets focused on gender is that they can blind us to other aspects of diversity. Avoiding this requires constant work and attention. In the ideal case, we can start out the recruitment process targeting a more diverse pool of applicants than today. We then might not have to rely so much on targets in the later selection stages.'
Stepping up the colaboration with students
Another priority area is stepping up the collaboration with students. 'I would personally like to more directly speak with the student bodies, such as the student faculty board, about how they work with diversity and inclusion. I am also looking for more student members for the faculty diversity committee. Our study advisors, the student desk, educational program managers and others are all instrumental for implementing our diversity goals related to students. They are important first-points-of-contact, they cater to specific and potentially vulnerable student groups, and they help students to be mindful about and contribute to diversity and inclusion.' Some of the initiatives broadly related to student diversity include the introductory and on-boarding programmes, student engagement projects, stress management workshops and community service work. The faculty provides courses on Dutch language skills to help international students integrate, in addition to reimbursing students when they pass courses offered by the Institute for Dutch Language Education (INTT). Siri: 'A buddy system, which we have been piloting, is a way to make sure new students are integrated and to make connections between Dutch and international students. An emerging conversation in our faculty is how to leverage such a system in the context of remote studying and teaching. Another important discussion concerns how to improve the start to the studies also for Dutch students, especially students unfamiliar with Amsterdam from before.'
As an academic institution we thrive on debate
Inclusive teaching and debate
A diverse university makes more progress. And diversity comes from working together. That's why we are committed to ensuring that everyone at the UvA can develop to the full and be themselves. Whatever their cultural background, gender, beliefs, sexual orientation or disability. Every faculty has a Faculty Diversity Officer who, together with staff and students, sets out the diversity policy. Every faculty does have a different identity. Over the next few weeks we will be publishing interviews with all of the Faculty Diversity Officers. This interview was with Siri Boe-Lillegraven from the Faculty of Business and Economics (FEB).
Siri Boe-Lillegraven, Assistant professor, Strategy and International Business
Works at the UvA: Almost 3 years
Lives in: Amsterdam
Spare time: Biking around with the kids, running, playing video games
Likes most about her job: The people and the commitment and engagement. That I work in a positive entrepreneurial place which enables people to come up with new initiatives.